We've spent the last decade having earnest and honest conversations with veterinarians just like you. Vets have an extraordinarily difficult job that gets harder every year with a nationwide increase in pets & pet owners, leaving a shortage of qualified help. With the recent increase in mental health awareness, we understand the need for a team behind you to back the mission of #NotOneMoreVet. Because of this, we take the word service to heart. Our services are made to help veterinarians with the operations and success of their practices. The partnerships we have with our clients allow them to focus on what they do best.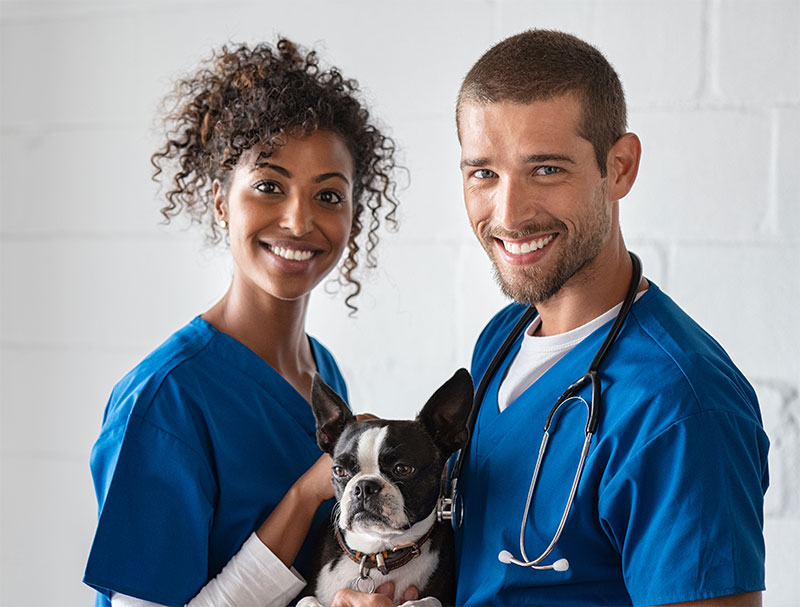 If you've outsourced your practice's marketing needs before, we understand if it left you feeling frustrated. The unfortunate reality is that a number of the options available for veterinary marketing are flat-out scams. Our reaction to this reality has manifested as a commitment to transparency. Second Nature clients know exactly how their marketing dollars are put to use. As we develop more integrations with Client Management Systems, our clients have also been able to see the real return on their investment. But we also know that veterinarians are some of the busiest people on the planet. Unless they've got a rockstar manager or are a part of the blessed few to have a CVPM to handle the day-to-day, they aren't looking forward to sitting down and sifting through emails. That's why we pride ourselves on providing convenient and approachable customer support. Honestly, if you hate emails, you'll love us. Second Nature clients will never have to jump through hoops to get on the phone with a real person. If you've got a question about your business, getting an answer is as easy as picking up the phone. Sound too good to be true? Call
888-772-4393
during your business hours and find out. To be fair, we send some really good emails, too.
Marketing Should Make You Money
Myth: marketing is an expense. We get why you might think this, too. Experience with veterinary marketing agencies often leaves "marketing" as a line item in your expenses report. In reality, marketing should be a source of revenue for your practice. An honest and competent agency never leaves you wondering whether you should be marketing in the first place. We've helped our clients as much as double their monthly revenue and have record-breaking months.
We love working with rockstar veterinary practices that are keystones in their communities. If that sounds like your practice and you're looking for marketing solutions that work, we'd love to hear from you. Give us a call!