Companion Animal Health and Rehabilitation Center
Signature Veterinary Services
Sage Creek Animal Hospital

Custom, Mobile-Friendly Site Designed to Rank Well
Google Ads Organized to Drive Revenue
Online Store and Fillable Forms to Improve Client Experience and Retention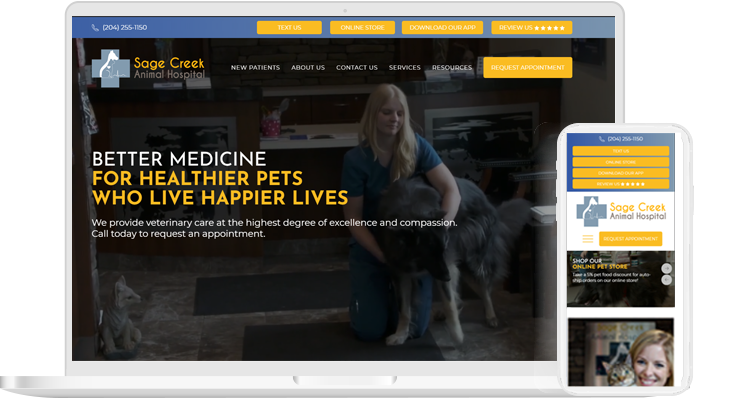 Companion Animal Health and Rehabilitation Center

Custom Site Consistent with the Practice's Brand
Videos Package to Improve Site Performance and Visitor Experience
Site Ranking Highly for High ROI Services Like Surgery and Rehabilitation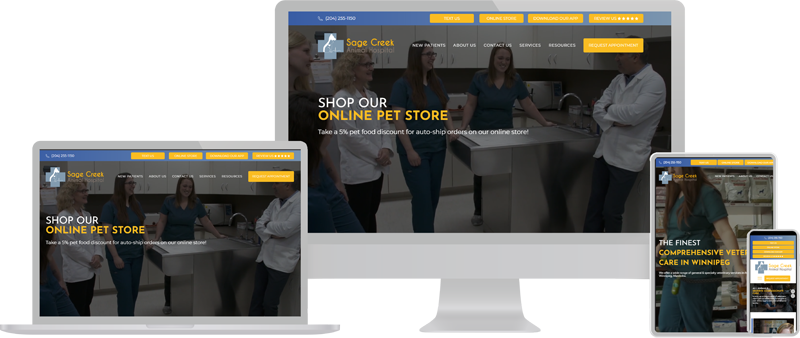 Cardinal Dental

Custom, Intuitive Website that Showcase's the Practice
Comprehensive and Consistent On-Brand Social Profiles
High Performing Search Engine Advertisement Campaigns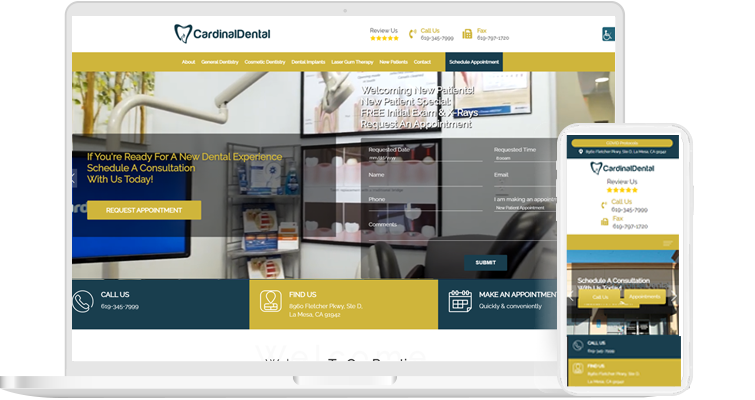 "Ryan is doing a great job for me marketing my law practice. He is responsive, professional, and helpful and I recommend him highly to anyone who is looking for marketing advice."
Second Nature redesigned our website, helps facilitate our practice's monthly blog and manages our social media. They reply quickly to each email and our social media accounts are always current with fresh material.
Ryan and his team have exceeded my expectations with their responsiveness and willingness to work to give me the online experience I have been looking for. Second Nature has continued to provide follow-up and content that has contributed to my business growth and excellent online presence. Thanks for the great work!
There's a spectacular team at Second Nature Marketing. They did an amazing job with our website. It's a pleasure working with such a responsive and professional team. We highly recommended them for your web design and marketing needs.
Second nature and their whole team are wonderful! We are a small family-run business and they have done everything to help broaden our presence on every online platform. We used to have a terrible website with such a dishonest company that stole our money and domain info and refused to give us access. Second nature did everything in their power to get this information back, even the owner Ryan got on the phone with them multiple times! What they did was even better, they redid our ENTIRE website integrated so many cool features made it much more "user friendly" and had it up and running in less than a week. Everything went so smooth and they did everything in their power to help keep our costs low. They are an honest company that truly just want their clients happy. Everyone I have had the pleasure to work with at second nature were professional and very responsive! Nick got me started, Sarah and Abraham got me set up, and Ryan always follows up to make sure everything is going smooth. Thank you guys!