Provide the best virtual care experience for your clients. Enhance practice loyalty and better engage your pet patients.

Stocked Merch has a global impact but they keep a boutique-style approach with every project they work on.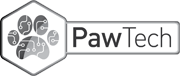 A full IT service provider that caters to the specific needs and unique requirements of animal hospitals, veterinary clinics, and mobile veterinary practices.

Next In Line's real-time online booking platform for veterinary hospitals helps automate the client scheduling, registration, and intake process for your practice, saving you time and money.

Their mission is to change the way business is done by putting purpose and people above profit.